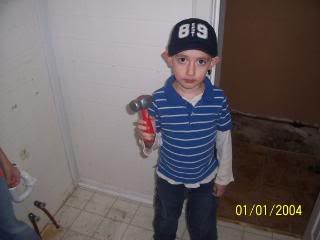 this is Bub. he has his tools and is ready to be Daddy's helper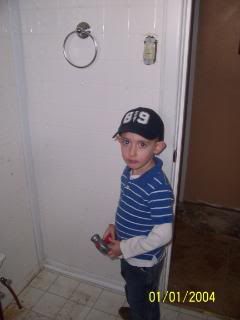 Bub is hammering away at removing the plastic wall board
We have now gutted the bathroom and removed the window.
There is dry wall around the bath area and new sheetrock on the ceiling.
No pics of that mess! LOL
We should be able to finish it in 2 weekends.
More pics to follow as we get into the 'pretty' part of remodeling.