Today we went to our first rabbit show. It started off on the wrong note. Nothing like waking up late when you need to be somewhere at 7am and that somewhere is an hour away. We forgot everything but the rabbits and had to buy it at the show for 4 times the normal price. Oh well, lesson learned. The girls had a blast and made lots of new friends. We can't wait to go to our next show!
Princess is holding "Pookie" while we wait to be called up for judging.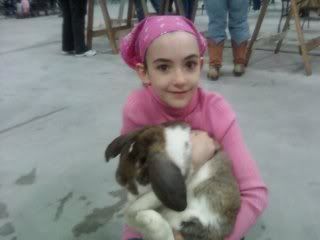 "Pookie" on the Judge's table for the 2nd show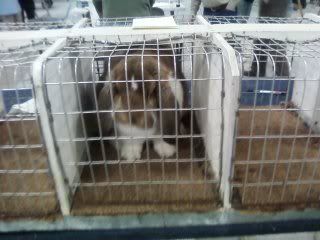 WINNER!
"Pookie" won Best of Sex and Best of Sex Variety in both shows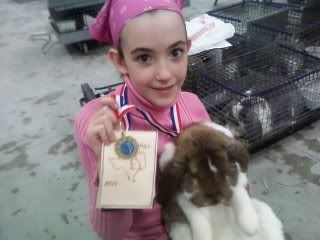 Peanut didn't want to pose for pics today. Her doe "Roxie" came in 2nd in both shows. We are learning the fun lesson of gracious loser tonight. We did go buy the things needed to hopefully improve "Roxie's" chances of showing better...special food for her coat (she is in constant molt), sunflower seeds, and different hay.