June 17, 2009
www.truthtellers.org/111thcongress.html


June 15, 2009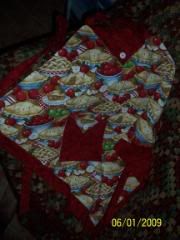 I am being mentored by a wonderful Titus 2 style woman. She has been gone to CA and up the OR coast for the last couple of weeks. Upon returning and the restart of our mentoring sessions I was presented with this beautiful apron in my favorite color RED! A friend of my mentor's heard she was teaching me new recipes and so on the guise of a quilt fabric run she got the materials. As my mentor left for home her friend gave her this for me!
I will never meet this kind soul this side of heaven to tell her how blessed I was by this act of kindness. There is a thank you card going out on Wednesday. It doesn't do justice though in my opinion.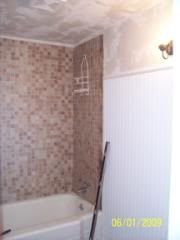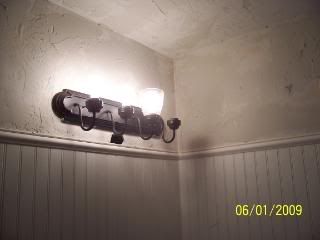 This weekend we finally got back to the bathroom remodel.
So here it is!
We ripped out the old floor that was 2 inches thick with layers of nasty floor.
Put down the new flooring.
Spray painted the fixtures.
Textured the walls.
Liquid sanded the walls.
Caulked all the edges.
All that is left to do is paint and install the toilet and sink!
Words of Faith
"O Lord, you are my God; I will exalt you and praise your name, for in perfect faithfulness you have done marvelous things, things planned long ago." Isaiah 25:1

"Who of you by worrying can add a single hour to his life?" -Matthew 6:27

"So do not fear, for I am with you; do not be dismayed, for I am your God. I will strengthen you and help you; I will uphold you with my righteous right hand." Isaiah 41:10

"Those who sow in tears will reap with songs of joy." Psalm 126:5