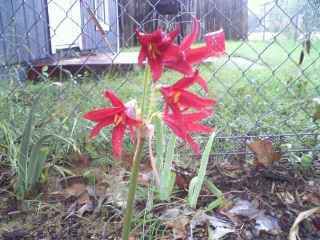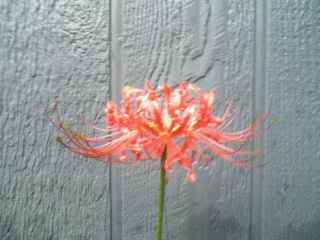 I know that the bottom one is a "surprise lily" but no one seems to know what the top flower is.
We have lived here 3 yrs and this is the first fall it has bloomed. We know it is a bulb and that the flowers come first then the leaves as the flowers die. The leaves look like a mondo grass.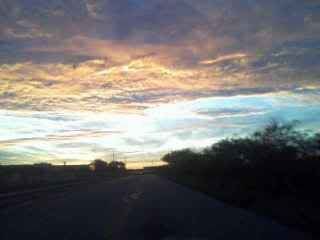 This sunset, as seen driving to our church, was breath taking! I wish the camera had captured the beautifuls teals and peaches. Truly the glory of God!