wow it looks so pale against my drop cloth curtains :-/
imagine THIS side's color is what you also see on the front
...maybe even a bit darker. think aged hickory wood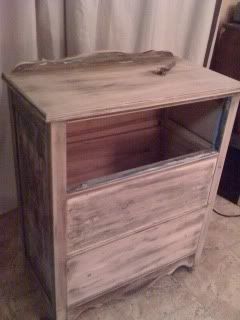 one drawer has a funky design carved into it and since the other drawers don't I am thinking of removing that one and doing a shelf for Bub's favorite blankets.
so should I paint it, stain it or a combo?
Bub would like a blue paint if I let him pick.