My southern raised children are not sure what to make of all this cold, wet, white stuff.
When Bub finally woke up and went out he was so not impressed by the snow.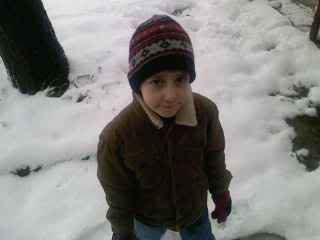 I had to teach the girls how to build a proper snowman. It is harder to explain snowman making than it is to do. I am still on activity restriction or I would have been right in the thick of it with them!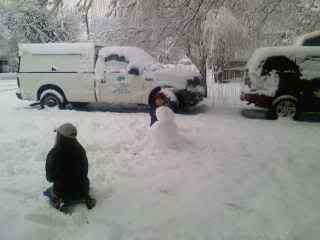 They worked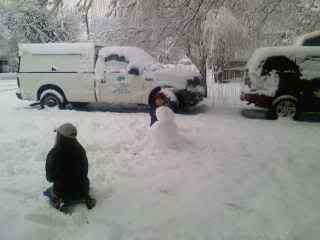 and worked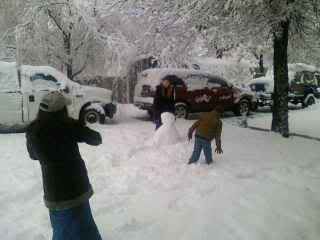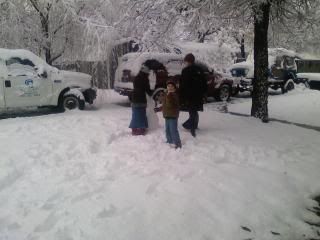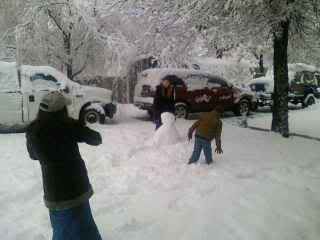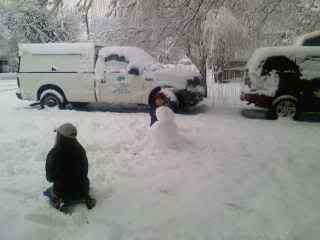 Finally after freezing their tushes for a half hour we had a small snowman. It is the first one they have ever made.