Yesterday we woke up to snow falling fast, thick and furious.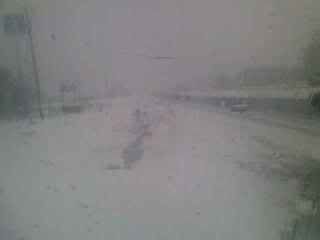 Hubby snapped this on his way from work.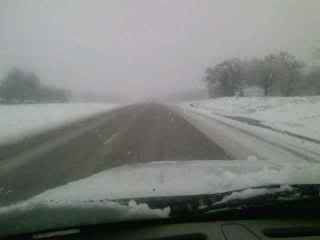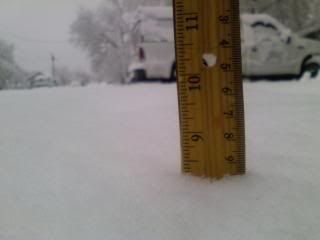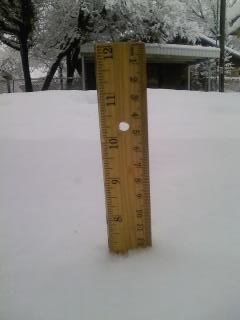 View from our front porch this morning
Our street
Our home and trees
My poor weeping willow is breaking under the weight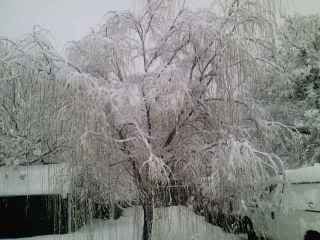 The playhouse
Wish the Jeep was fixed. it would be a blast to go for a ride today
The side yard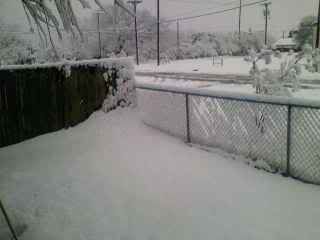 The bird bath and my crepe myrtles
THE RECORDS--
The National Weather Service has issued its official snow total for Thursday, as measured at the Dallas/Fort Worth International Airport reporting station: 11.2 inches. It eclipses the previous 24-hour snowfall record by 3.7 inches. So far this season, we've received a total of 14.4 inches, the third-highest winter total for North Texas since records have been kept. WFAA
Greatest all-time calendar day snow on record set at DFW. The old record is 7.8 in set on 1-15-64 and 1-14-17. Record 24-hour snow for Feb, Record daily maximum snowfall for Feb 11th Through 7 PM DFW Airport recorded 7.9 in of snow. also breaks the record 24-hr snowfall for Feb which was 7.5 in. set 2-17-78 and 1-25-2...4. Obviously this shatters record daily max snowfall for Feb 11th of 1.4 in set in 1988.