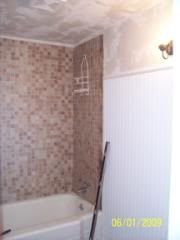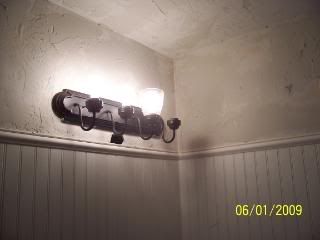 This weekend we finally got back to the bathroom remodel.
So here it is!
We ripped out the old floor that was 2 inches thick with layers of nasty floor.
Put down the new flooring.
Spray painted the fixtures.
Textured the walls.
Liquid sanded the walls.
Caulked all the edges.
All that is left to do is paint and install the toilet and sink!