I have been in "fix it up" mode for a few days. We have rearranged the kitchen. Cleaned out and organized the playroom, mowed the rain soaked grass, cleaned and moved out furniture to "calm" the living room.
Bub showing Peanut how 4 yr olds hand mop


Started some crafts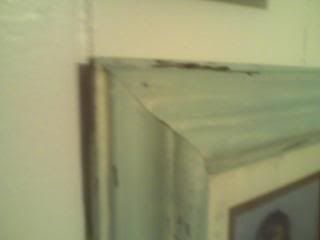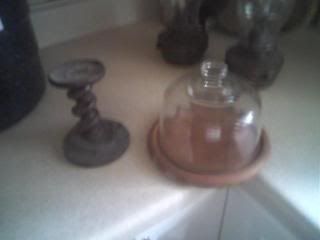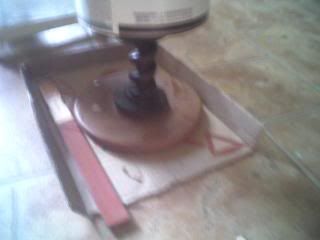 Yesterday I took 2 hours and a can of paint I had for 3 yrs and set to work.
It started as letting the kids paint a wall shelf
and
ended in this...
BEFORE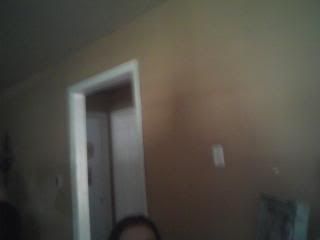 AFTER
I still need to finish decorate the cabinet, add base trim, trim out a door, replace the crown molding,
maybe bead board the ceiling and repaint all the doors and casings.
I would love to add a little chandelier to replace the
$20 ceiling mounted light.
so
WHAT DO YOU THINK!?