My curbside freebie is being featured over on
Country Chic Cottage
!
~*~*~*~*~*~*~*~*~*~*~*~
Here is my first curbside freebie... and here it is in all faux stone glory!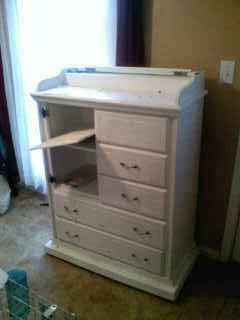 Pics don't do justice to the sandpaper texture of the paint.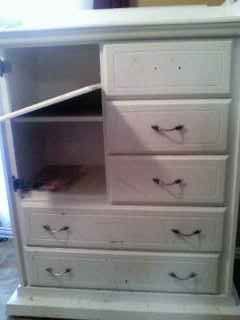 This looks like a wall shelf someone glued onto the top.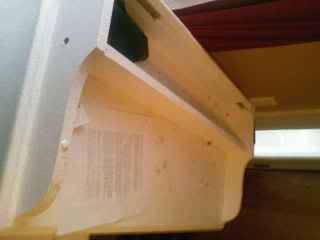 I am thinking about cutting out the upper drawers and making that whole area into book shelves. The dresser is about 5 ft tall and having kids climb to look into drawers doesn't feel too safe. Maybe bead board the back? Still undecided on the color. It will be going into the playroom with buttery yellow walls so I can have some fun with color. Any suggestions? What would you do with it?
~*~*~*~*~*~*~*~*~*~*~*~*~