We managed to save a few pictures from one phone. Still haven't figured out if we can save the pics off the other 2 phones.
So here goes...
"ALL ABOARD!"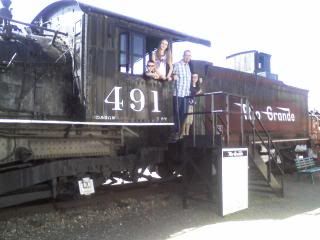 Bub at the controls and doing his best to hide from me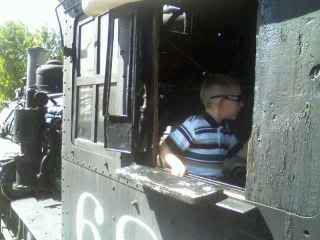 Princess ringing the bell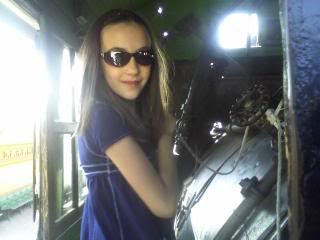 Peanut showing her beautiful smile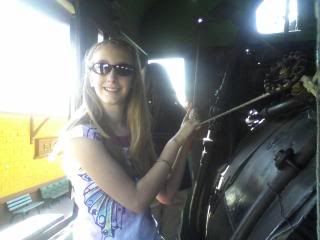 Hubby, Bub, Peanut and Princess striking a pose
just for scale on that train...Hubby is 6'9!!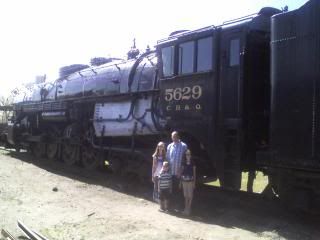 Princess, Peanut, Me and the boy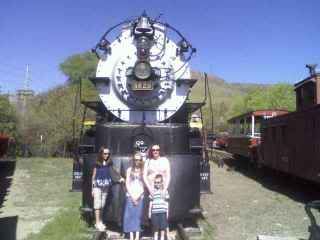 Peanut acting nutty while she drives the train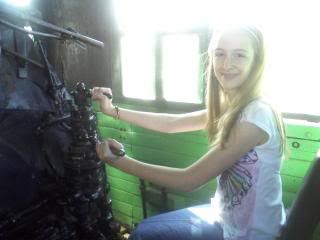 Princess showing how a lady drives a train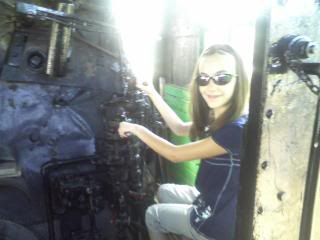 The End