I have seen a few blogs and Pottery Barn collections featuring painted American Flags lately. I think most are on MDF. I love the idea but not the neatness of MDF I wanted more rustic.
I asked around Facebook for used wood or pallets. And my wish was granted!
Here is Bub helping paint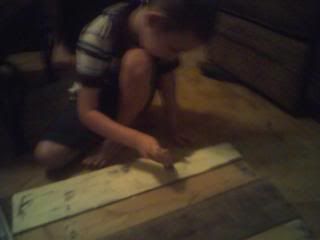 Me drawing the star. ignore the remains of the pallet back there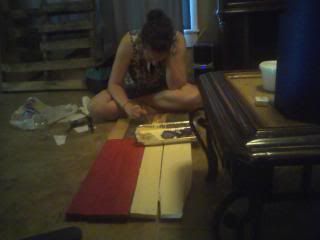 and the finished "flag" on my chocolate colored leather couch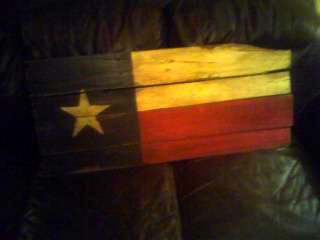 on my punkin' butter wall over the couch. geez that is a horrid picture!