After church we drove into town for a day of fun.
The kids had free passes to Putt Putt from the dentist so off we went.
In the heat.
103 degree heat with high humidity.
Hubby getting comments about his game from the peanut gallery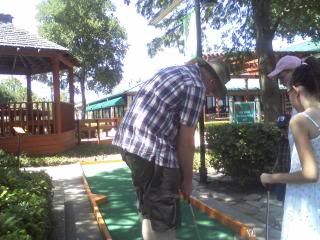 Looking good in the shade!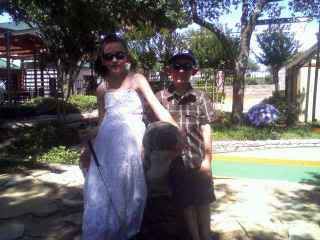 Princess and Bub fighting over the turtle statue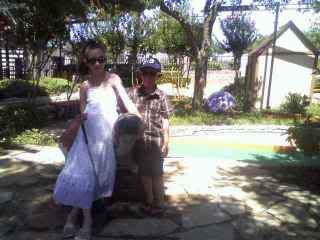 Hubby is hot and sweaty.
He is giving me the "Why did I agree to go out in the heat on a day off?" look to me
He LOVES me ;)
Bub sinking the shot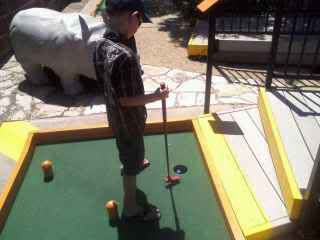 Peanut sneaking up on the hole...
no one will notice her dropping the ball in instead of hitting it right?