One year ago today I got the only glimpse of my new baby on this side of heaven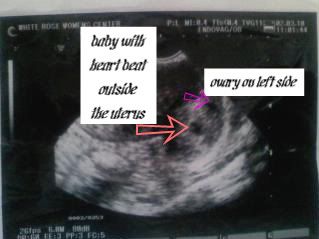 Just a few short hours later I was wheeled into surgery to save my life as my left ovarian tube slowly ripped open from the growth of our baby. My tube and life were saved but I lost a piece of my heart.
Sweet little one you are worshipping at the feet of our King! Perfect and whole in heaven! Praise God for sparing you the pain of this world. I will hold you in my heart til I am there to hold you forever.