This project took me the better part of a week. I was using a brush to prime since we all ready had it laying around and I was trying to "use what I have". Hubby told me more than once to go buy spray primer but nooooo I am
stubborn
saving money. *oh my aching forearm muscles* Sunday I broke down and to Lowes I did go. 3 cans of primer later and maybe 30 minutes tops I was done
kicking myself for the pain I had inflicted needlessly
.
As the
mosquitoes swarmed
sun dropped behind the house I headed out and gave the tables a few coats of white spray paint. I came in the house covered in spray paint and hives/chiggers.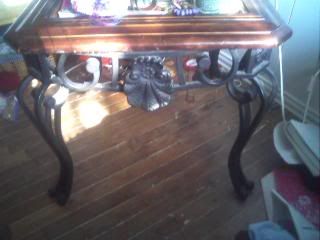 BEFORE- how all 3 tables looked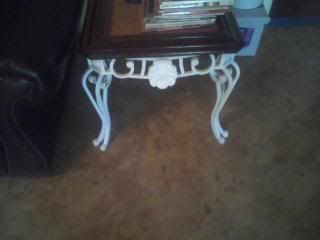 AFTER- side table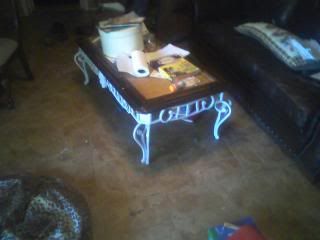 AFTER- coffee table
AFTER- sofa table




In a week or more I will give all the bright white paint a rub down with a nice burnt umber glaze to highlight the details.
EXCUSE THE MESS WE ARE ORGANIZING THE HOUSE FOR OUR SCHOOL YEAR :)
linking up to FRUGAL FRIDAYS at the Shabby Nest